Fuse chooses Blockscout for open-source block exploration
The Fuse Network and Blockscout both believe in an open-source blockchain philosophy. Their latest collaboration brings transparency and instant visibility to all Fuse Network transactions with Blockscout Block Explorer.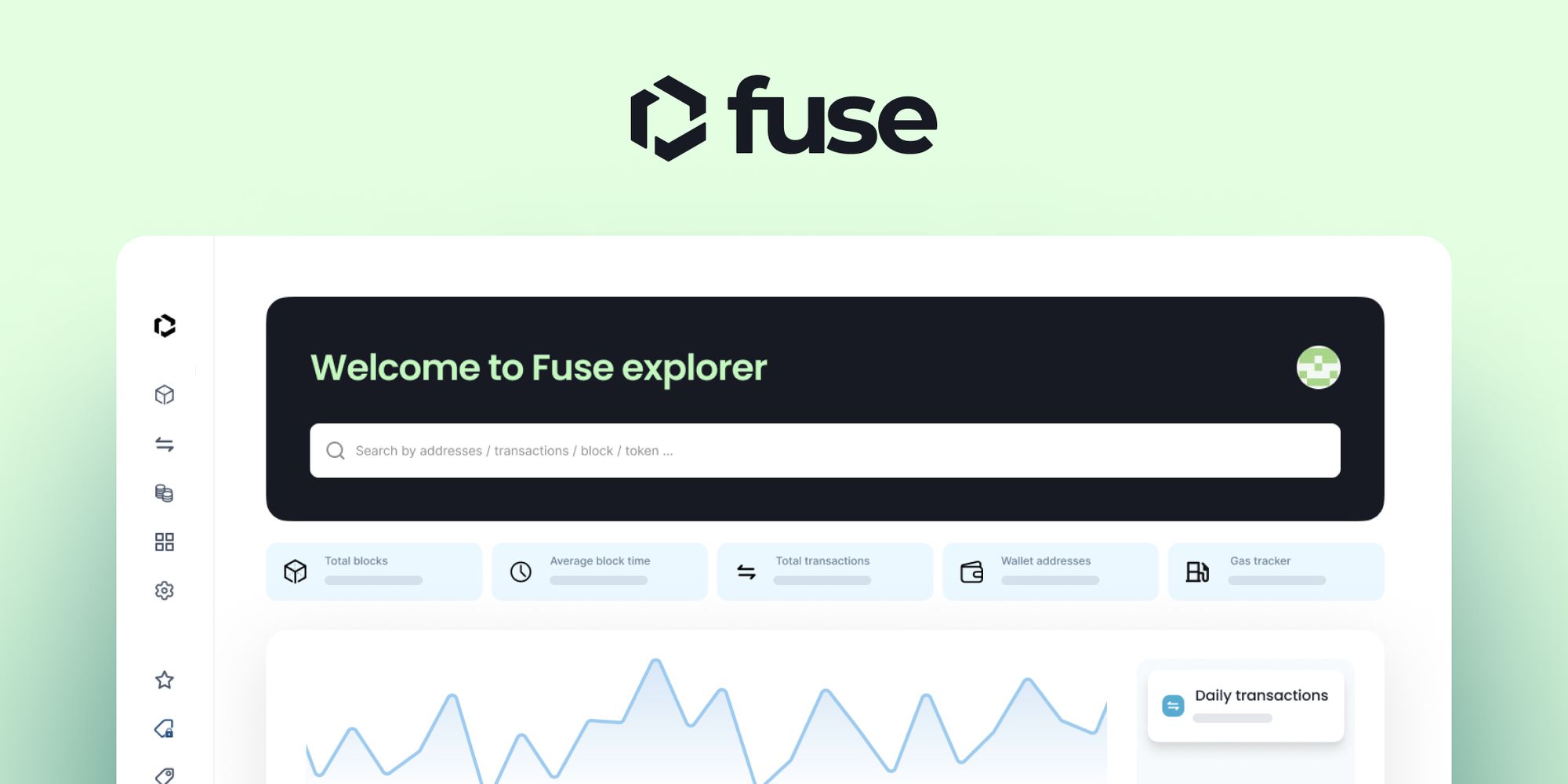 Checkout the new Fuse mainnet explorer here! https://fuse.blockscout.com/
Fuse has been running a custom Blockscout instance for some time, bringing additional stats and views to their users, projects and operators. With the new UI, optimized indexer, and supercharged hosting now available, Fuse network transactions, blocks and wallets are more searchable than ever on their new Blockscout instance.
Fuse network is well established in the ecosystem, and their vast troves of data and high network engagement require a high-performance explorer. Blockscout is able to meet the network demand and provide instantaneous access to the latest activity as well as all historical data including:
25+ million blocks
1.8+ million wallets
13+ million transactions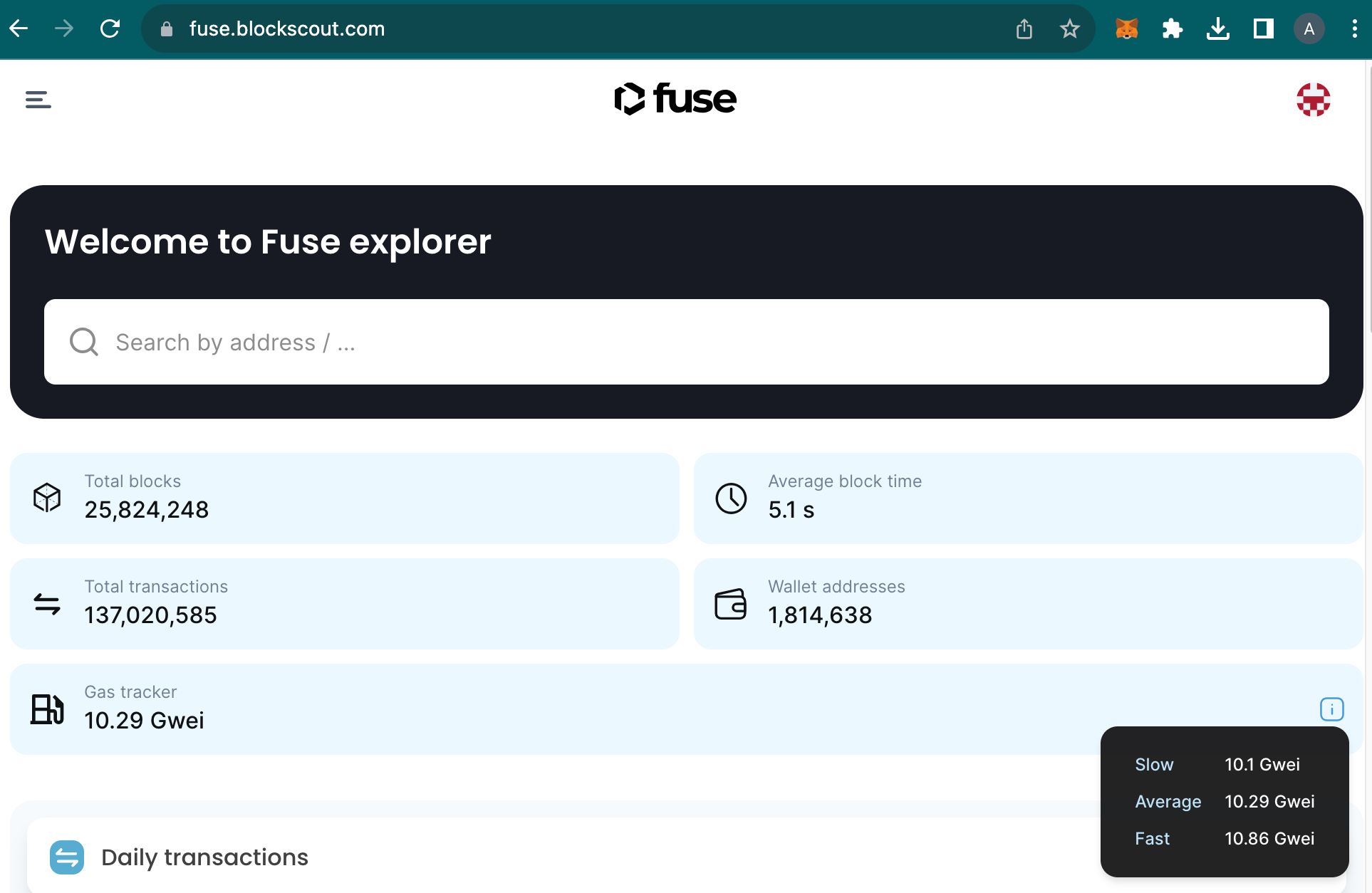 With their user friendly SDK built for developers, Fuse provides the tools devs need to deploy projects on-chain. Blockscout's interactive tools for smart contract verification and read/write features give devs the ability to add contracts and invoke methods directly from the interface. The new My Account section provides additional tools including the ability to create individualized API keys and add custom ABIs for contract debugging. Blockscout is available on the Fuse mainnet and the Fuse Sparknet testnet for easy access and a cohesive user experience.
Daily activity is on the rise the Fuse network, with increased block sizes, over 100K transactions daily and active accounts on the rise. Blockscout is excited to grow alongside Fuse as engagement and adoption continues to increase!