Blockscout launches Rootstock Explorer
The Blockscout dashboard brings visibility, transparency, and interactivity to Rootstock.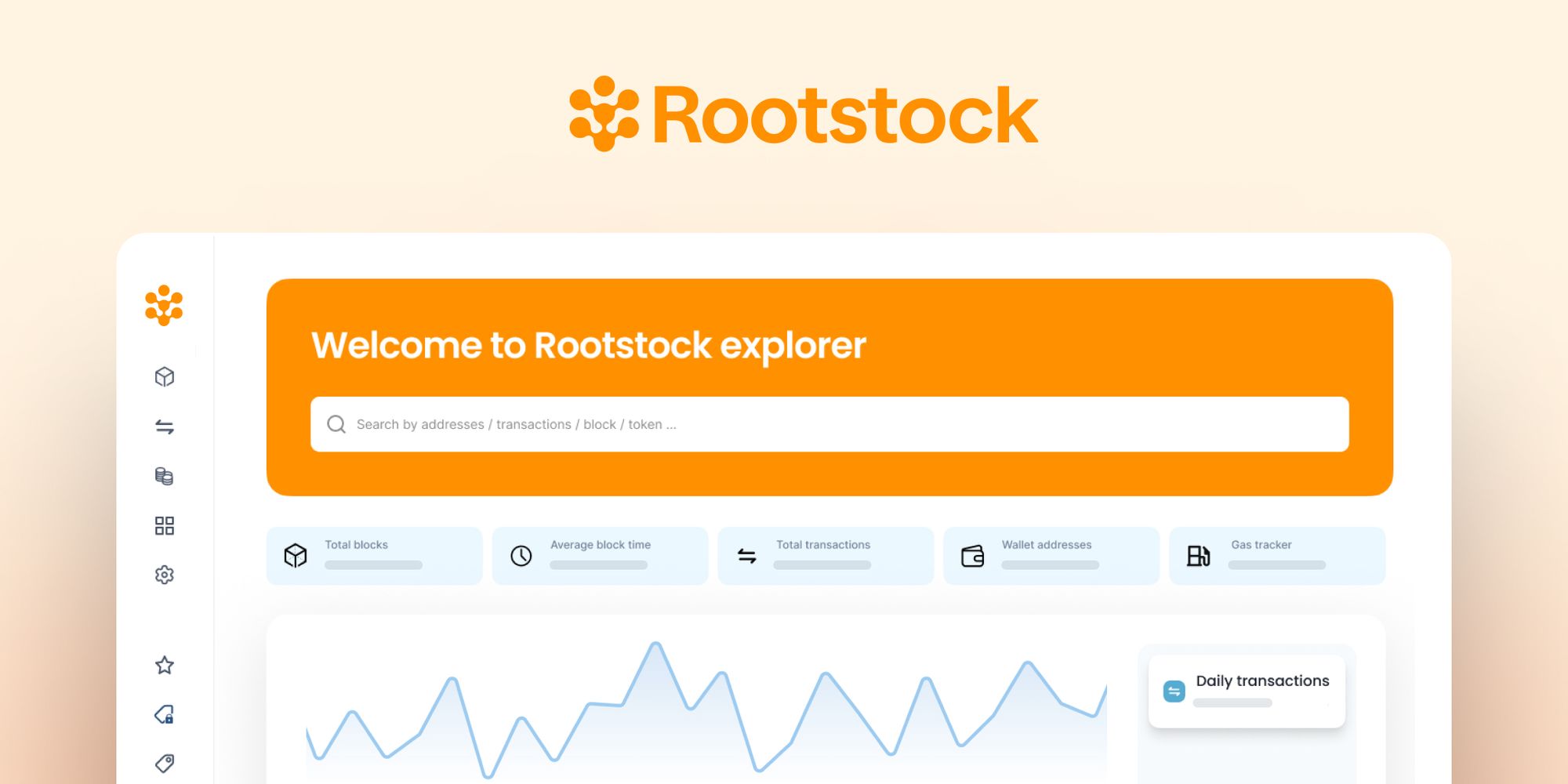 We're excited to announce that Blockscout now supports Rootstock, the leading Bitcoin sidechain.
Visit https://rootstock.blockscout.com/ to see it in action!
Known as the home of DeFi on Bitcoin, Rootstock is the world's most secure, permissionless and censorship-resistant Bitcoin sidechain. It provides EVM-compatible smart contract functionality using Bitcoin as the native asset. Rootstock takes Bitcoin from a simple store of value and turns it into the foundation of a fully-fledged decentralised financial system.
The Blockscout dashboard brings visibility, transparency, and interactivity to Rootstock including:
In-depth information: Comprehensive details provide insights into transactions, blocks, addresses and tokens. Find the information you need quickly and accurately with optimized search features.
Contract interaction: Verify contracts within the console, and use the read/write functionality to interact with any verified contract on Rootstock.
MyAccount features: Create an account and add custom tags to addresses or transactions, create a watch list, or submit public tags to the Rootstock team.
Advanced statistics: View a host of stats on accounts, transactions, contracts, gas prices and much more.
Ulyana Skladchikova, product lead at Blockscout, commented: "The Rootstock team is introducing real innovation and functionality into the Bitcoin ecosystem, and it's been a pleasure working together to make Rootstock data more accessible and easier for everyone to explore."
About Blockscout
BlockScout is a robust open-source tool for exploring transactions on any EVM blockchain. It is the only non-proprietary, fully-featured, open-source block explorer available today. The new Blockscout Portal interface takes exploration a step further by providing a gateway to all chain-related activities. Featuring an advanced API, MyAccount functionality, Dapp marketplace options, human-readable transactions and real-time transaction tracking, Blockscout Portal is changing how users explore, search, and interact with blockchain networks.
About Rootstock
Rootstock Platform (RSK) is a sidechain that expands the capabilities of Bitcoin turning it into a fully fledged financial system by bringing turing complete smart contracts to the network. Similar to Ethereum's EVM (Ethereum Virtual Machine), the Rootstock Virtual Machine (RVM) enables the execution of smart contracts on the Rootstock network. This compatibility allows developers to leverage their existing knowledge of Solidity, the programming language used in Ethereum smart contracts, to build and deploy decentralized applications on Rootstock which is cryptographically connected to Bitcoin through PoS merged-mining.