Stability testnet launches with Blockscout
Blockscout is collaborating with Stability to create a robust, open-source explorer for the Stability blockchain.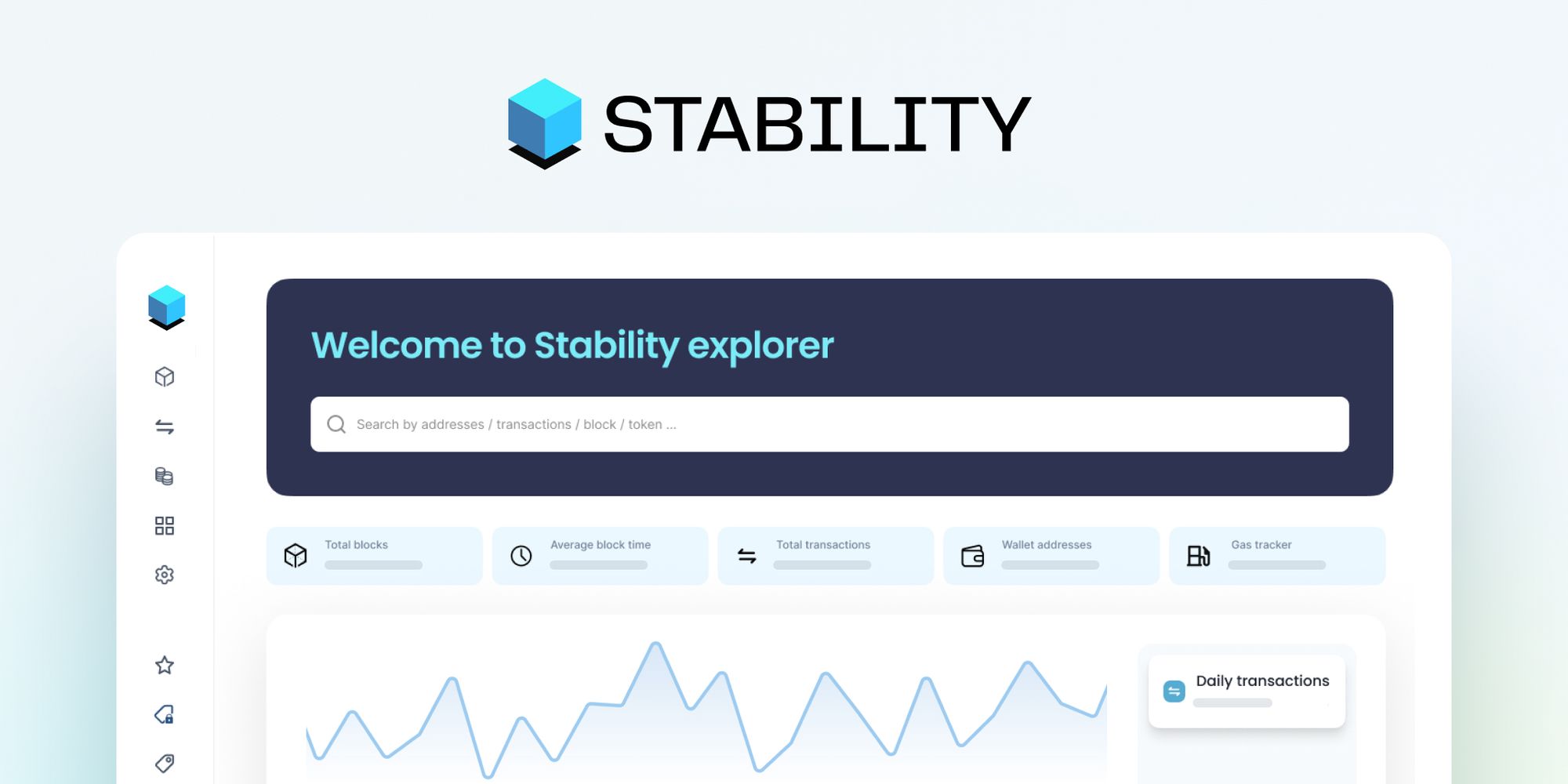 Stability is the first tokenless public blockchain, and is live in testnet right now! Blockscout is supporting the innovative Stability chain, and this creative partnership has already led to new technical integrations and customizations to the Blockscout explorer, driven by Stability's unique feeless design. As the integration progresses, we see the potential to set a new industry benchmark and further innovation in the blockchain space.
Customizations
Stability is a tokenless blockchain, meaning it does not require any cryptocurrency to use it. The distinguishing feature of Stability is its zero gas fee transactions, a feature requiring a bespoke approach from Blockscout.
Fees are standard for public blockchains, and removing fees presents a new set of challenges for anyone used to paying gas or using native tokens. Our team has been working diligently to ensure Blockscout is fully compatible with the unique design of Stability's blockchain, demonstrating Blockscout's capability to adapt to novel blockchain architectures. Fees are coming up zero on the testnet (still viewable for testing purposes), and modifications to the new UI will ensure a seamless experience for mainnet Stability users.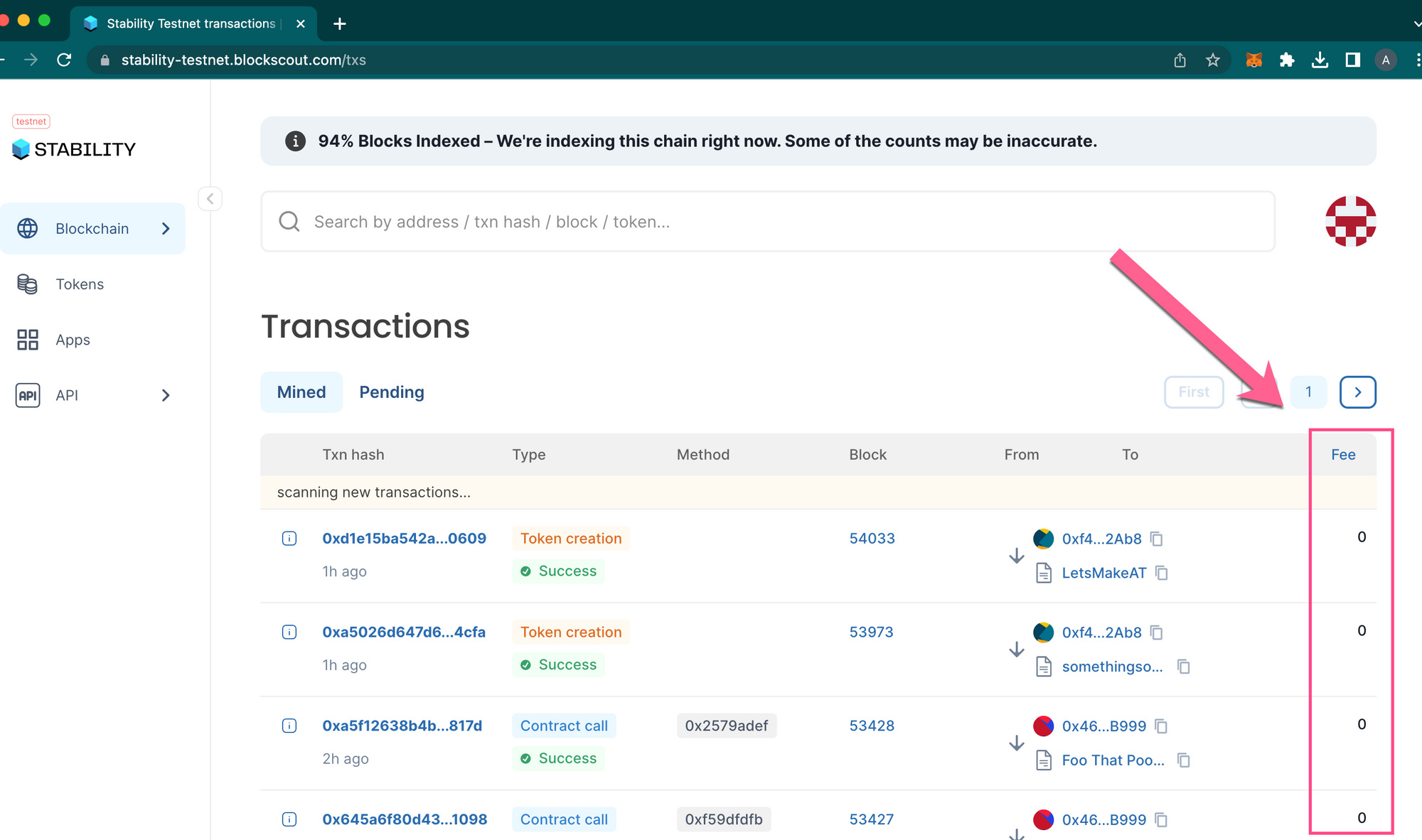 Blockscout is proud to be at the forefront of open-source blockchain technology, and this collaboration with Stability reinforces our position as a leader in the new frontier of tokenless blockchains and zero gas transactions. As always, our aim is to provide the community with robust, available tooling, and a transparent block explorer to support the ever-evolving blockchain landscape.
Look for more details on this collaboration and further announcements as Stability nears mainnet launch!
About Stability
Stability is the first tokenless public blockchain, built by mission-driven industry veterans. Stability removes complexities and unlocks an unparalleled onchain user experience that is simple and accessible to anyone with an internet connection. No cryptocurrency, no transaction fees required. The Stability platform ushers in a new era of unlimited composability, regulatory clarity and a one-click blockchain user experience.
About Blockscout
​​Blockscout is the preferred open-source blockchain explorer for EVM compatible chains, with over five years of production experience. The explorer offers a reliable, customizable, and transparent solution for public chains, private chains, testnets, and many other networks. With a focus on promoting decentralization, transparency, and community, Blockscout is the explorer of choice for more than 400 public networks.