Blockscout x Base
Announcing the new open-source Blockscout Portal for Base!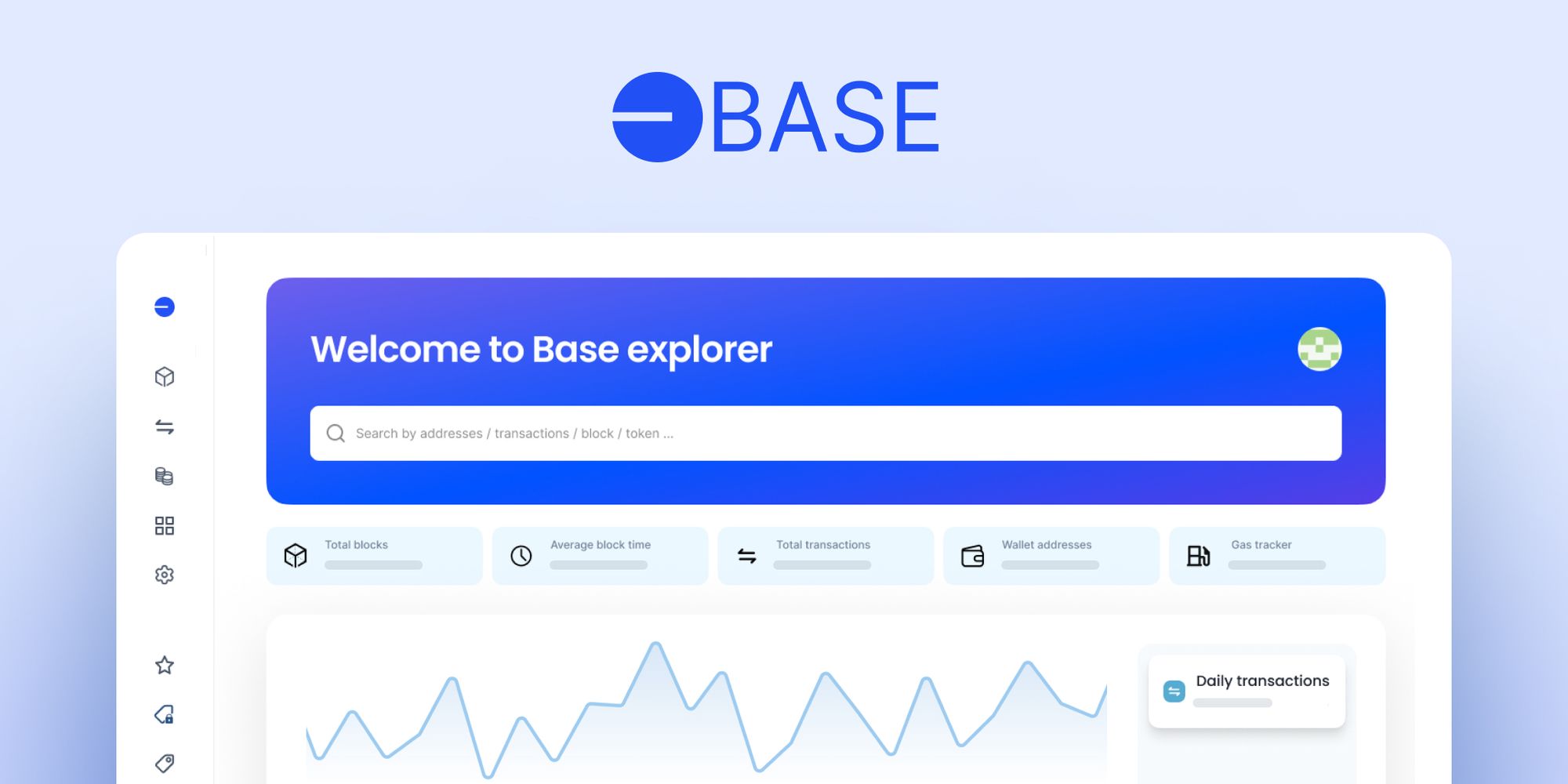 Announcing the new Blockscout Portal for Base!
Over the past 8 months, since the launch of Base testnet, Blockscout has aimed to support developers in the Base ecosystem with an open source block explorer. Now, we're excited to announce a new Blockscout Portal for Base Mainnet, a full-featured, transparent block explorer designed to support users and developers as they build and explore all that Base has to offer.   The Base Blockscout Portal is available now at https://base.blockscout.com/
The Base instance showcases Blockscout's redesign and features updated views for the Layer 2 transaction environment, including deposit and withdrawals, transaction batches, output roots, and a new REST API.
Enhanced search features, public tags, human readable transactions, and a wide range of charts and statistics for users provide new avenues for discoverability and ease of use.
Contract support is robust, and includes verification options through multiple sources, UML diagrams, and read and write capabilities through the Blockscout interface.

Users can also login to the My Account section to create a custom watchlist, add their own tags for addresses or transactions, and developers can add custom ABIs for testing or debugging purposes.

The new Apps Marketplace provides a launchpad for exploration where anyone can easily interact with tools, on-ramps, bridges, games, and DeFi apps Base has to offer.
We envision the Blockscout Portal as a gateway to the entire Base ecosystem, where users can verify and explore addresses, data and transactions, as well as  easily find and start using the applications that make Base unique.
Blockscout's deployment on Base reflects a common vision between both teams to provide open source tooling and a public goods infrastructure that is inclusive and available to all. We're so excited for this integration and the opportunity to bring an explorer built by and for the community to the wider audience that Base aims to onboard to the blockchain ecosystem.
Check out the Base Blockscout Portal available now at https://base.blockscout.com/